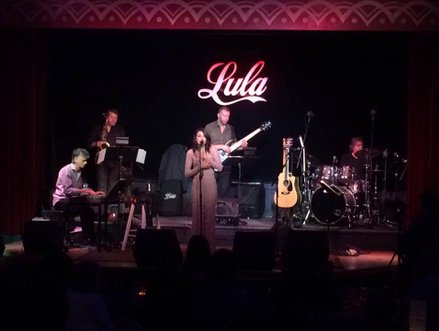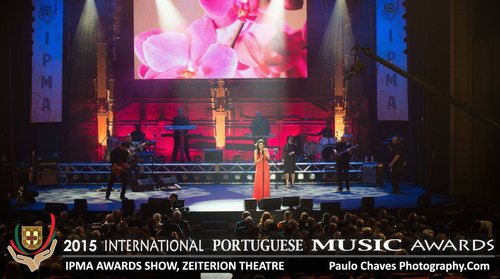 Michelle Madeira
Known for her strong voice and accessible personality. Michelle Madeira is establishing herself as a relevant and versatile performer in contemporary music.
While attending university, she entered Canadian Idol and was awarded a top spot. Next, she was nominated for Best Female Artist at the "Ontario People's Choice Award" and two nominations at the "Mississauga Arts Award". Michelle is the winner of the following: "CIRV-FM 88.9 Song Festival" for Best Performance, the CHIN Radio 91.9 FM "Johnny Lombardi Singing Festival 2012", "Mississauga Future Star". She has headlined at Winterfest destination resorts, and has sung at several annual Canadian Forces Appreciation Events and many Toronto Maple Leaf games with one performance making history with over twelve million views on YouTube. She is the voice in the Square One Mall commercial "Be The One" and also the voice in Carassauga's 25th Anniversary theme song. She has received 3 nominations at the "International Portuguese Music Award" (IPMA).
Michelle is a mezzo-soprano with a remarkable vocal range. The natural blend of her upper and lower registers create a unique vocal timbre and sound. She sings notes in full voice with excellent pitch and power. Her show "An Evening with Michelle Madeira" mixes pop, country, blues and rock elements into exciting presentations. It debuted to a full house with a standing ovation from the audience and music industry professionals in attendance.
Her first CD was an experimental project with the single "Haunted" promoted. From her second CD were radio singles: "Merry-Go-Round", "Amor e Paixao" and the duet "Ditos e Contraditos". Her third CD demonstrating more polished skills and vocal maturity delivered a well-received project recorded with producers Cosimo Crupi, Milu Pacheco, and Evanson Chung. The singles: "Segura Na Mao De Deus", "Amanha" and her elegant rendition of "Crazy" from the Patsy Cline catalogue continue to receive airplay and have earned her a place in the hearts of listeners.
Her latest recording is an English language project showcasing her songwriting talent. Originals songs include "Letting Go", "Not For Me", "I Do Regret Loving You" along with great material including "I Put A Spell On You", "At Last", and "I Can't Make You Love Me" penetrating new depths of interpretation and emotion.
Michelle is a respected professional. She has shared stages with many international acts including The Platters, Michael Burgess, Bobby Curtola, Regis Philbin, Suzy McNeil. She has performed at the International Portuguese Music Awards 2015; she has been on judging panels for the Canadian Chinese Idol, The Long & McQuade Singing Competition and on the judging board for the Maple Leaf Sports Entertainment search for their anthem singer.
Michelle Madeira is a singer and songwriter who genuinely believes "music is the one international language we all share." She is continuing to unite people with her music and electrifying performances. In media coverage she has been on the cover of magazines and feature articles. Her interviews on radio, television and newspapers continue to attract followers and new fans. (March 2019)